Clubs
Access to after school clubs is an important part of personal development. We provide a variety of clubs to improve nurture talents and interests, improve pupil's fitness, develop character as well as equipping pupils with the knowledge, skills and cultural capital they need to succeed in life.

All of our after school clubs are underpinned by character education, cultural capital, careers links and essential skills for life. Pupils will have the opportunity to refine, develop and explore new skills that will be transferable across our curriculum.

Opportunities to take part in accredited courses as part of our after-school provision are available throughout the year.
We are also working closely with our School Sports Partnership and our community, to ensure our pupils have an opportunity to take part in competition, festivals and workshops beyond the school gates.
We work hard to ensure that costs are not prohibited to pupil attendance.
Please find below the clubs available for this half-term. Sign up information is on the attached letter and a link to sign up is below

Sign up link - https://forms.gle/gZkvPLNsr7BFW1Z38
Any queries, please contact the school office, who will be happy to assist.
Over the year, we will provide a variety of clubs that will support both pupils' talents and interests but help them to develop their essential skills. Please find the yearly overview of clubs that will be available. We will also be looking to add to our provision as the year progresses.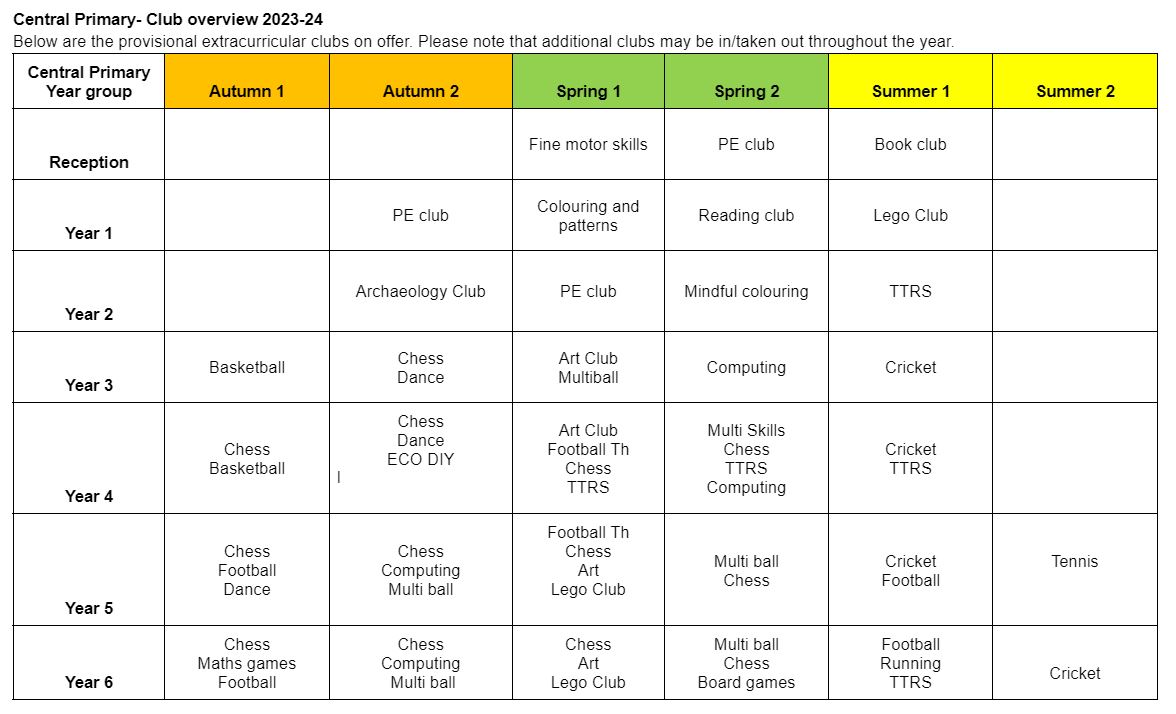 Each half-term, we will confirm which clubs are available and how to sign up for these opportunities.