Employability & Ambition
"All sites are delivering exceptional practice" Skills Builder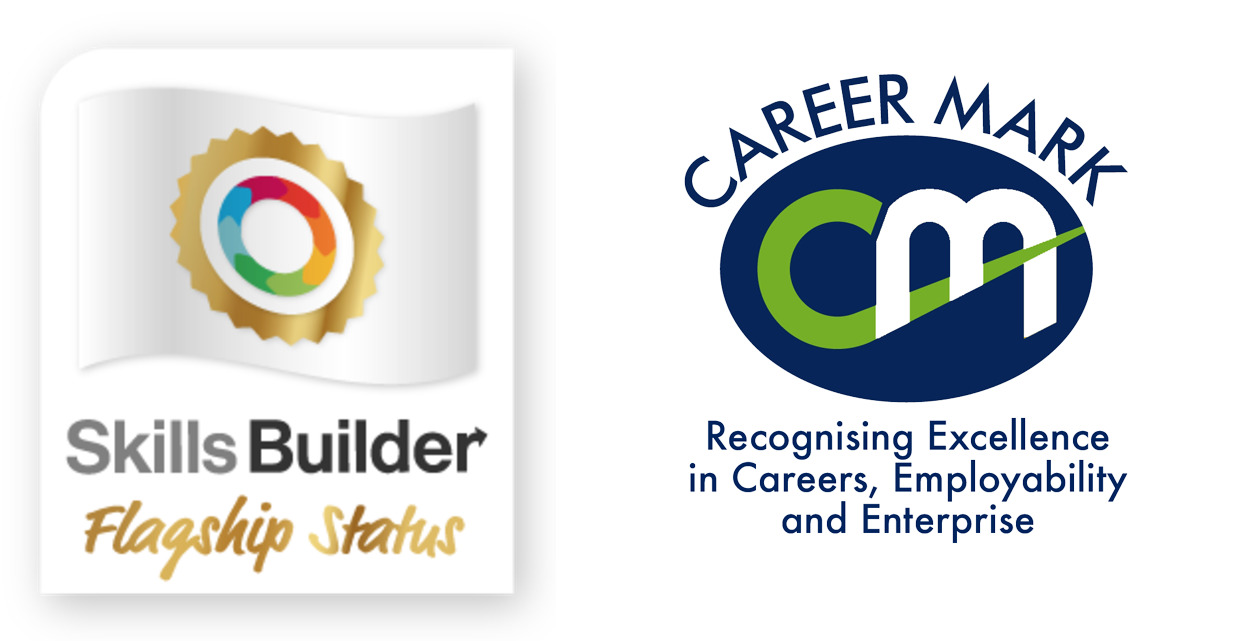 "This school should be commended in relation to the Career Mark… this level of understanding is not commonplace in primary careers education" Career Mark

The Ashington Learning Partnership (ALP) is committed to unlocking Essential Skills to prepare children for life, employability and careers. Access to and development of Essential Skills and meaningful employer engagement opportunities, halves the likelihood of being out of work as an adult and promotes financial security.

Insights from the latest research are compelling - Essential Skills unlock learning in the classroom, boost academic outcomes and self-belief. People with higher levels of Essential Skills experience improved social mobility, employment, earnings, job satisfaction and life satisfaction. But access to these skills isn't fair. And where they are missed, social mobility, productivity and wellbeing are undermined.

Read the latest research here Essential Skills Tracker 2023

The ALP was awarded Skills Builder Flagship Status in 2021-2022 – becoming a nationally leading organisation for Essential Skills. We have been proud to represent Skills Builder, nationally - as part of the National Partnership Event in London, at the WISE Award, at national training events and in guiding high-achieving schools to further develop Essential Skills.

For our work with careers, the ALP holds the Career Mark and has successfully achieved all the Primary Gatsby Career Benchmarks. The Primary Gatsby Benchmarks are defined as a framework for world-class careers provision.

The ALP has set ambitious age-related expectations for Essential Skills, setting a trajectory for our pupils for success in Secondary Education, Further Education/Training, Higher Education, the workplace and life.

In the UK, the average adult (18-65) Essential Skill score is 10. The ALP sets and tracks a trajectory for all pupils of Essential Skill score 13 at age 18.

As part of our routine practice, the Essential Skills are taught and practised across subject areas and the wider curriculum.

Outcomes (and progress) are systematically and robustly assessed, data forensically/quantitatively analysed and used to inform practice, target children/gaps identified and targeted and case studies developed for our most vulnerable groups of children (inc. PP and SEND). Each term, we collect the career aspirations of all pupils - this is tracked/monitored across their journey through our schools.

Data analysis is used to inform practice - ensuring that Essential Skills lessons are pitched precisely at the correct level for all pupils. Assessment data is used to set class target skills - target skills are displayed on the door of all classrooms across our organisation.

Weekly assemblies focus and reward skill development – recognising effort and achievement in building skills. All classes have two Skills Spotters – Skills Spotters identify development/achievement in Essential Skills and reward their peers. A thriving student Skills Council, across all of our sites - directly influences decisions relating to Essential Skills in our schools.

The ALP recognises the important interplay between Essential Skills and Careers. Essential Skills are closely linked to Careers and Aspirations – for example, through Challenge Day events, employer Q and A sessions, Employer Visits, Virtual Visits and a wide range of pupil job roles.

The Essential Skills are intrinsic to what we do – ensuring our children are equipped to 'Be the best they can be'.

Essential Skill

An Essential Skill is defined as a highly transferable skill essential to success in all aspects of life. The Skills Builder Universal Framework sets out the Essential Skills as: Listening, Speaking, Problem-solving, Creativity, Staying Positive, Aiming High, Leadership and Teamwork.

Skills Builder: https://www.skillsbuilder.org/
Career Mark: https://complete-careers.com/career-mark/
North East Ambition: https://www.northeastambition.co.uk/
North East LEP: https://www.northeastlep.co.uk/
Primary Gatsby Benchmarks: https://www.gatsby.org.uk/education/focus-areas/good-career-guidance
Career Pilot: https://www.careerpilot.org.uk/
National Careers Service: https://nationalcareers.service.gov.uk
Volunteering: https://www.gov.uk/volunteering
Northumberland College: https://northumberland.ac.uk
Applying to University: https://www.ucas.com/undergraduate/applying-to-university